Write About It: DuPage Leather Journal | Premium Leather Goods
It's National Reading Month! March has been assigned as the National Reading Month in honor of Dr. Seuss' birthday. Dr. Seuss wrote a number of children's books and received various awards such as the Primetime Emmy Awards, Pulitzer Prize, and the Caldecott Medal. Everyone is encouraged to read a book of their liking to commemorate this event. Most people write notes when they read a book so they can remember the topics better. Or maybe they want to write about their most favorite lines in the book so they can look at them again after a few months or years. For this purpose, DuPage Leather Journal is going to be your best friend! But why is that?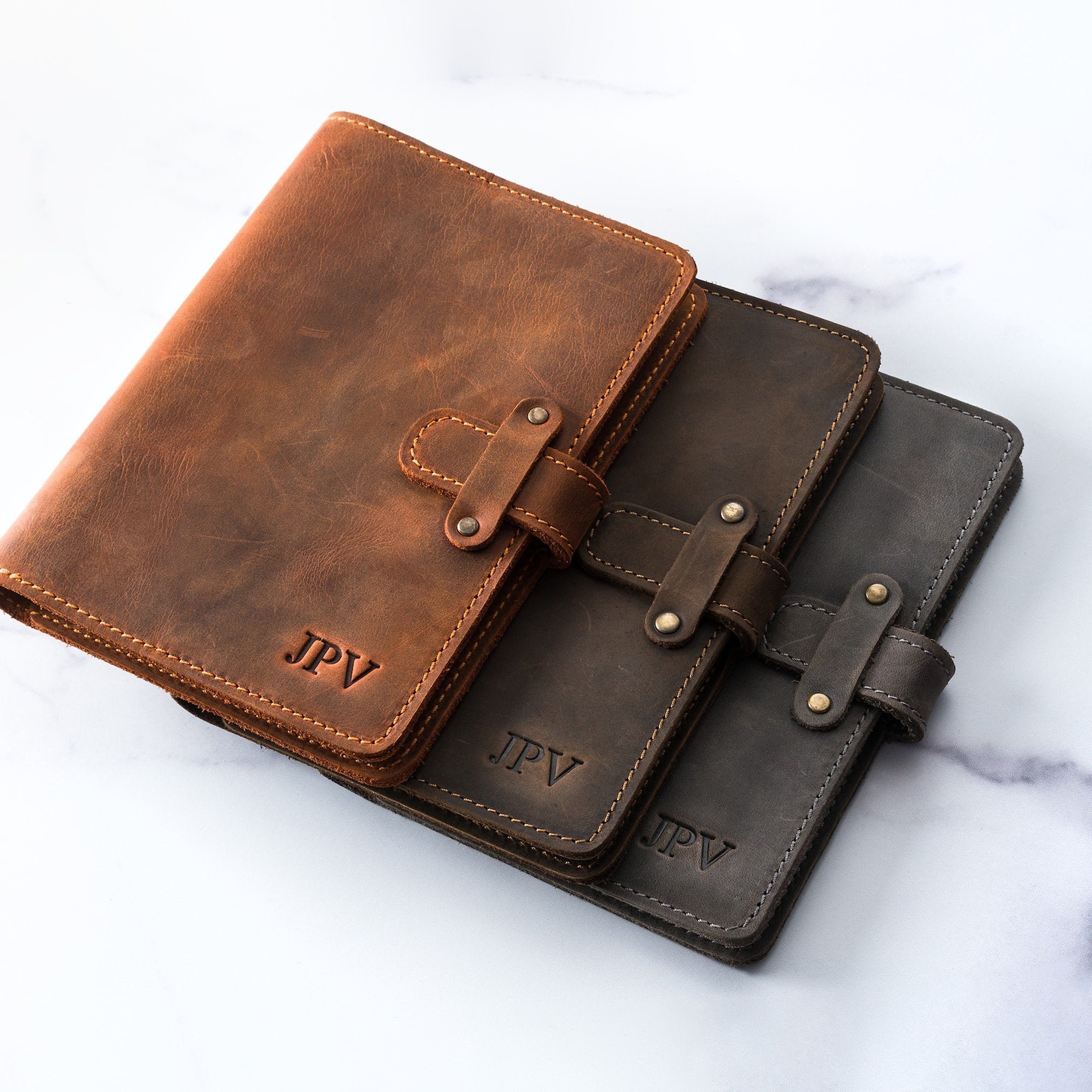 DuPage Leather Journal is available in three sizes: Pocket, Midi, and Full. Choose whichever size works for you, but I personally prefer the midi size for book annotation or quick note-taking. Below is a comparison of the different journal sizes.
DuPage is a refillable journal and you can choose between lined or unlined pages. The journal insert has 44 sheets (88 pages in total) where you can write your thoughts about the book, your favorite lines, or your feedback about the book. Once you run out of journal inserts, you can always order more through our Etsy shop.
You can also personalize your journal with your own initials or anything else you want to personalize it with. However, please note that we only offer a maximum of six characters (including spaces) in uppercase and lowercase letters. You may also include numbers but we can't personalize emojis. Lastly, we personalize these using the Times New Roman font only. Personalization is case sensitive so make sure you enter your requests exactly as how you'd like it to appear.
What are your thoughts on our DuPage Leather Journal? Let us know which color is your favorite in the comments section below or if you have any other product suggestions that you'd like to see here at PEGAI! We're continuously expanding our product catalog and we'd love to hear your thoughts! We'll see you again in next week's article. Always remember that you're special and loved, and you deserve that buy from PEGAI!
---